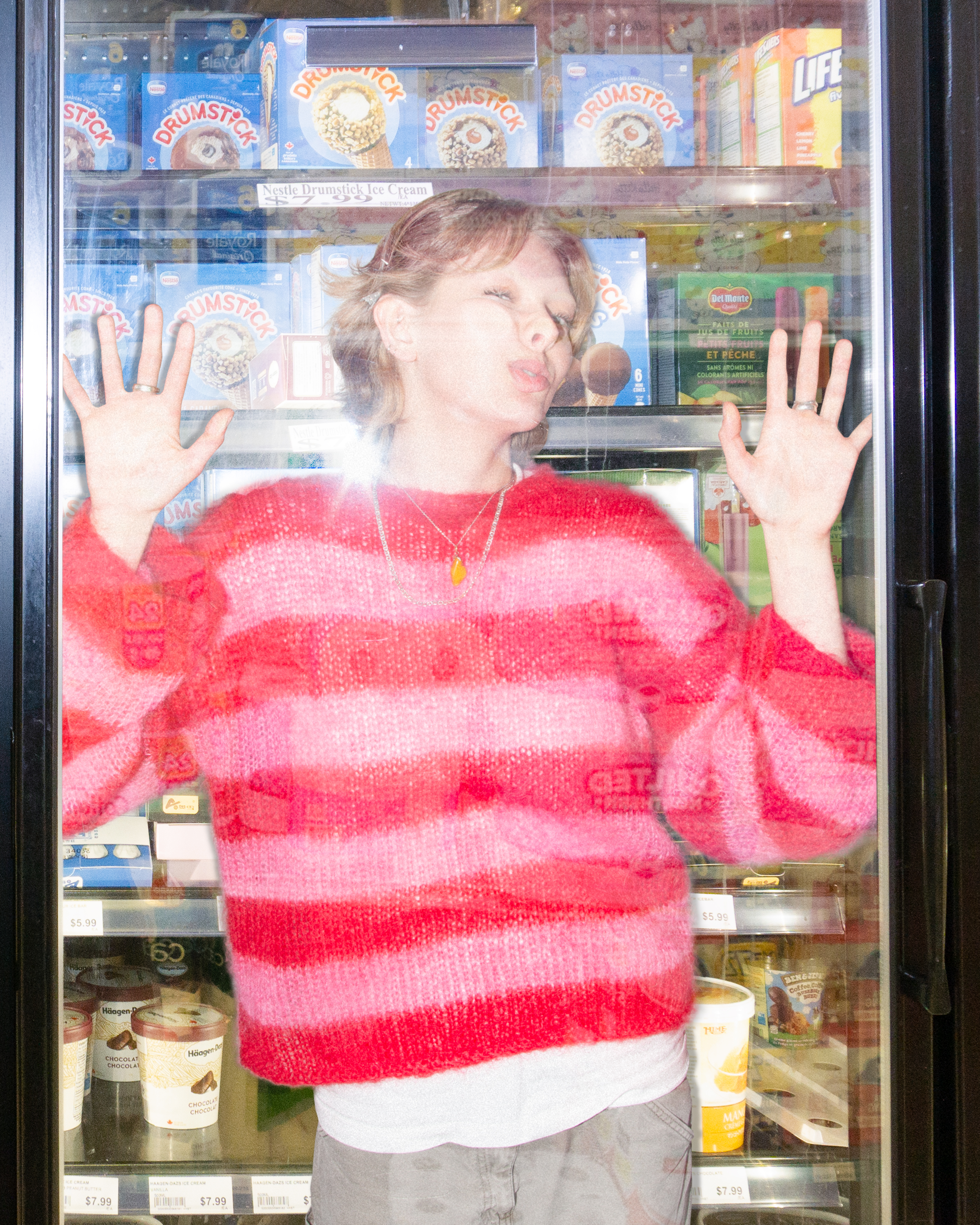 Over the last year we've dedicated our time to creating the perfect mohair sweater. The neighbourhood knit is a special project with its colours and shape inspired by our neighbours, friends and family. The sweater is knitted with a mohair blend consiting of 75% mohair, 20% sheeps wool and 5% nylon. The neighbourhood knit comes in one size - measurements listed below.



Length: 22"
Width: 22"
Neck to Arm: 27"

for free pickup in DOWNTOWN TORONTO please pay for shipping and LEAVE A NOTE ON YOUR ORDER asking for order pickup. We will contact you with a shipping refund and further pickup information.

CARE: Hand wash with mild detergent in tepid water, rinse delicatly with clean cold water, lay flat to dry, DO NOT TUMBLE DRY. Dry cleaning also recommened.